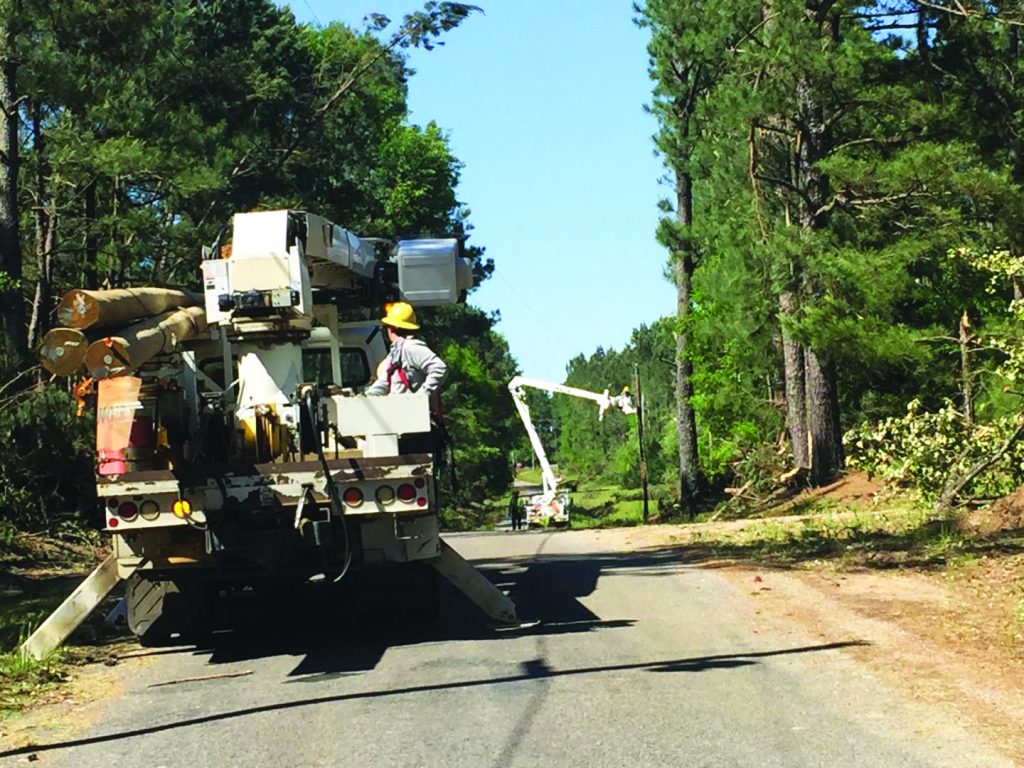 Many homes and businesses destroyed in wake of storms; 11 fatalities reported in surrounding counties
A storm system ravaged through the Pine Belt Sunday afternoon, April 12, 2020, causing extensive damage in Covington County and the surrounding counties.  Two strong tornadoes ripped through the county with winds estimated to be in excess of 200 miles per hour, possibly EF4 or EF5s.
The first tornado traveled through Walthall, Lawrence, Jefferson Davis, Covington, Jones, Jasper, and Clarke counties.  The second tornado caused more damage in Walthall, Lawrence, Jefferson Davis and Covington Counties.
The power of the storms was evident by the damage to the homes, churches, farms, and businesses throughout the county.  The first tornado is reported to have been on the ground for more than 103 miles.
There have been no deaths in Covington County reported at press time  but there were injuries.  Eleven fatalities are confirmed in other counties.
More than 22,000 people in the Pine Belt area are without power and many without water.