Collins Police Department
Address:
202 Arrington Dr, Collins, MS 39428
Emergency: 911
Phone: (601) 765-6541
Fax: (601) 765-5183
In partnership with the community, the Collins Police Department strives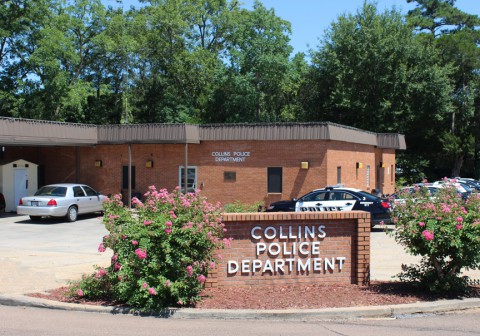 to operate an agency focused on preventing crime.  The safety of residents, visitors and businesses is top priority within the department.  The men and women in the department are dedicated, loyal public servants serving residents with courage, pride and commitment under the leadership of Chief Joey Ponder.
To contact the Collins Police Department, please call 601-765-6541.
For an emergency, please call 911.