Collins Now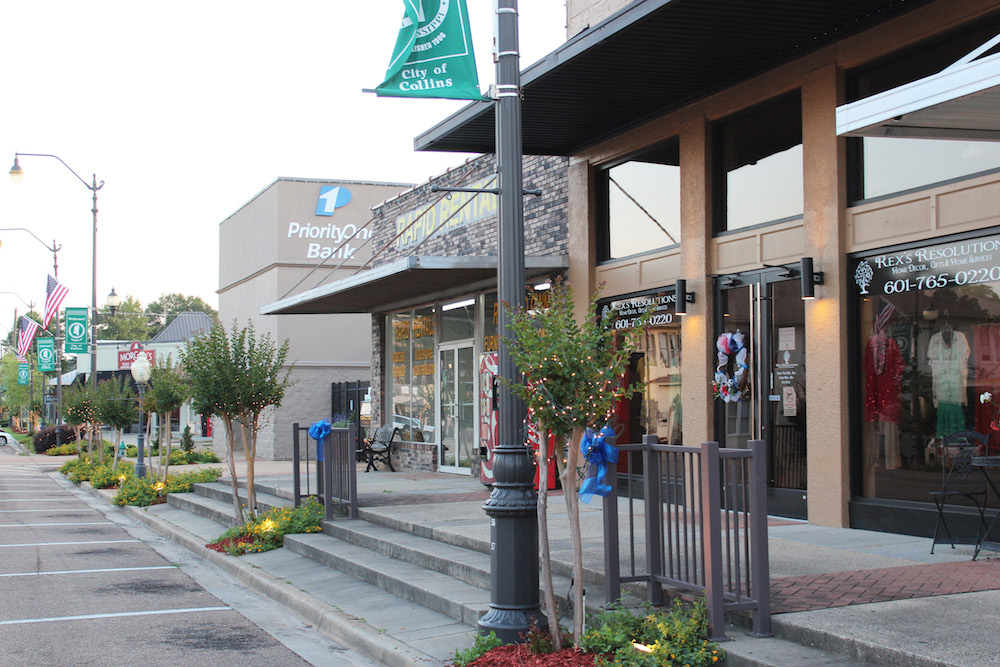 With a thriving AWESOME business climate, quality schools and activities throughout the year, the City of Collins is the perfect place to live, work and play.
From seasonal activities including the annual Okatoma Festival held the first Saturday in May on the streets of downtown to the Christmas Parade and Christmas in the Park, there's something to enjoy year round.
Visit one of our many delicious restaurants, enjoy a day at Grand Paradise Waterpark, stop off for a tour through the Mitchell Farms Pumpkin Patch or just stroll the streets of beautiful downtown with shopping galore and you won't be disappointed.
The City of Collins continues to thrive as new businesses chose the to locate to this bedroom community where tradition meets innovation. With facilities like the State Veterans Home, Grand Paradise Water Park, industries including Sanderson Farms and major oil companies, Collins is home to many multi-million dollar projects.  Today, the town's strategic growth is led by Mayor V. O. Smith and the Board of Aldermen.
Collins Then
The City of Collins' history stretches back to 1826 when the Mississippi Legislature established "Williamsburg" as a permanent seat of justice for Covington County.  Williamsburg, about two miles from the present site of Collins, was the town's predecessor.  Williamsburg was incorporated in 1808 when sawmills were the big industry.
In 1899 the Gulf and Ship Island railroad was built and missed the town of Williamsburg.  The sawmills moved near the present site of Collins to take advantage of the railroad, so the town moved along with the mills.  Population increased to over 2000 by 1906 and the town leaders petitioned Governor James K. Vardaman to officially change the town's name of Williamsburg Depot. "Collins" was then named in honor of Meridian native Fred W. Collins, a Republican U.S. Marshal for the Southern District of Mississippi. At that time, the city also became Covington County's county seat.